SPACs pushing IPO's
'SPACs' are blank check companies that are listed on a stock exchange, raising investor capital with the purpose of entering into a business combination with a privately held company (a so-called 'de-SPAC' transaction). As a result of such a transaction, that private company becomes listed on the relevant stock exchange without a traditional initial public offering process.
SPAC terms typically provide for an 18-24-month timeframe in which such business combination must be completed, failing which the funds raised are returned to public investors (almost) in full. While the SPAC boom started in the US, it quickly spread to Europe. Reference is also made to our 30 January 2022 podcast looking at de-SPACs from different angles.
Rise of SPAC Class Action Litigation
The US has meanwhile seen a significant rise in SPAC-related class action litigation. In 2021 alone, 31 US securities class action proceedings were brought against SPACs, their directors and other such parties. That number is expected to increase in 2022 as more SPACs seek to enter into de-SPAC transactions.
SPAC disclosures in the IPO and de-SPAC phases are in particular likely to draw investor scrutiny and US SPACs have already become the target of so-called 'stock drop litigation'. Such litigation concerns allegations of securities fraud when certain announcements trigger a drop in share price, in which case plaintiffs will argue that this drop is the result of an inflated share price caused by misleading, false or lack of certain disclosures.
Dawn of the Dutch SPAC Securities Class Actions
Will this development spread to the Netherlands? That may well be the case because of two factors. First, the Netherlands has become the premier SPAC jurisdiction in Europe, accounting for 16 out of a total of 39 European SPACs obtaining a listing on Euronext Amsterdam in total raising approximately EUR 4.4 billion. In addition, Dutch entities are being used for de-SPAC transactions involving non-Dutch or US SPACs.
Second, the Netherlands has historically been an important hub for securities class action litigation in Europe and that position is further strengthened by a new class action regime that entered into force on 1 January 2020. Reference is made to our March 2019 newsletter on this new statutory class action regime. As such, besides the expected de-SPAC transactions in 2022 we may also be at the dawn of Dutch SPAC-related securities class actions, in particular concerning disclosures surrounding de-SPAC transactions.
Contact
For more information, please reach out to the people below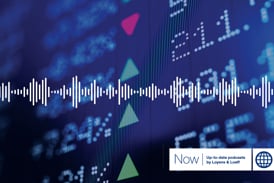 With an abundance of capital in global markets and limited opportunities to invest in, we saw a rise of 'SPACs' in Europe in 2021.