Family Owned Business & Private Wealth
As the owner of a family-owned business, as entrepreneur or as high-net-worth individual you are faced with many developments, which may impact the (family) business or yourself.
National, international and European social, economic and legal developments rapidly succeed one another. In the area of law and tax topics such as tax equality, transparency, preventing abusive and protection of personal information dominate the agenda.

In the Netherlands, debate has been going on about sustainability, taxation of labour and wealth, taxation of business profits and the levy in the event of business transfers.

In view of such developments and in an increasingly complex tax and legal environment it is a good idea to pay extra attention to good family governance within your family-owned business. This can contribute to the continuity and success of the family-owned business in the longterm.

Profound knowledge of tax and legal
We are unique because of the fully integrated collaboration between tax advisers, civil law notaries and lawyers. We have a profound knowledge of the tax and legal themes that you as (owner of a) family-owned business or high-net-worth individual face.
Home markets and global network
Your questions are considered and addressed from various perspectives. You can draw on specialist tax and legal knowledge of the rules in our four home markets (the Netherlands, Belgium, Luxembourg and Switzerland) and on our global network.
More than 100 years of experience
We have more than 100 years of experience in the industry and we are genuinely interested in our clients. This allows us to efficiently transform your complex tax and legal issues into pragmatic solutions. We aim to build long-term client relationships founded on mutual trust (trusted adviser).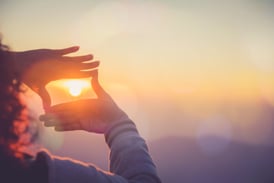 'What can you expect from us?'
This publication provides you with ten examples set out what you can expect from us: information about developments and our specialised team that focusses on the needs of (international) family-owned businesses, entrepreneurs and high-net-worth individuals.
We are happy to keep you fully up to date within this fast paced world. We therefore invite you to read our brochures, newsletters, newsflashes and keep an eye out for our future events!