Equity Capital Markets
Is your company considering undertaking an IPO or already listed? Ensure maximum benefits for your organisation and its investors with in-depth advice from our equity capital markets experts. An experienced team will guide you through the IPO process and advise on any ongoing obligations or subsequent transactions.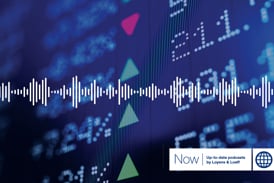 With an abundance of capital in global markets and limited opportunities to invest in, we saw a rise of 'SPACs' in Europe in 2021. Will 2022 become the year of de-SPAC transactions? And will de-SPAC transactions become a true alternative to a traditional IPO or private M&A? We dive into these questions in our new NOW-podcast episode "2022: Let's de-SPAC!".