Energy & Infrastructure Tax
Countries are more and more using taxes to steer companies towards the energy (and related infrastructure) transition. This leads to an increasing number of (complex) tax rules, incentives and measures, which can have a material financial impact on the business case of your Energy & Infrastructure project or transaction. We are able to help you navigate through these rules, structure your project and transaction and ensure that you have a clear picture of the tax aspects of your project or transaction.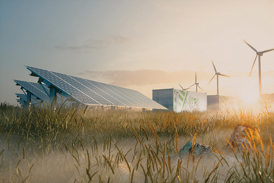 Seminar on Dutch implementation of new EU energy measures
On Wednesday 30 November 2022 our Energy regulatory and tax experts will be discussing how the Netherlands intends to take the far-reaching measures set out in the EU Regulation 2022/1854 and how this may impact companies active in the Netherlands.