Secured Lending
The key to a successful financing arrangement is to manage risk through proper assessment, structuring and negotiation of the financing terms, security interests and guarantees. We cover and guide you through the broad range of legal matters that arise in connection with secured lending transactions.
Relying on our extensive experience in the structuring of credit facilities and related security arrangements, we handle transactions involving lenders, borrowers and asset classes of all types and sizes.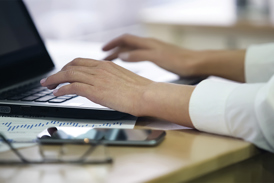 We are happy to keep you fully up to date within this fast paced world. We therefore invite you to read our brochures, newsletters, newsflashes and keep an eye out for our future events!
ESG & Sustainable Investment
Sustainability is becoming an increasingly important factor in the decisions of investors, companies, consumers, shareholders and policy- and lawmakers. The broadly supported awareness for the Environmental Social and Governance ('ESG') objectives is reflected in many international voluntary standards as well as in an increasing number of European regulations to mobilise financing for sustainable growth.
03-05-2022
How will the emergence of ESG litigation impact Dutch businesses? Based on recent regulatory developments and private enforcement actions, this trend report provides practical guidance when dealing wi
Digital transformation is all about using the latest technology to improve your business model. Digital technology creates new business opportunities which in turn creates a whole new range of tax and legal challenges such as contracting, data protection, privacy questions, intellectual property, consumer protection and competition issues.
11-05-2022
Since 1 May 2022, virtual currency service providers and custodian wallets providers operating in Belgium must be registered with the FSMA and must comply with Belgian anti-money laundering regulation