Mathias Diricx
Senior Associate - Attorney at Law
Mathias Diricx, attorney at law, is a member of the Banking & Finance Practice Group of in our Brussels office. He specialises in asset-based lending, with a particular focus on receivables financing.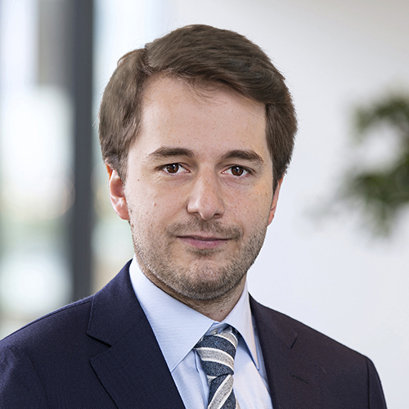 Brussels
Dutch, English, French
Mathias advises all parties involved in financing transactions, including lenders, borrowers, investors, shareholders, and project companies. He has an extensive experience in negotiating and drafting facility agreements and security documents in relation to movable and immovable assets located in Belgium.
Mathias has a particular focus on asset-based financing (more specifically receivables finance transactions and factoring). Through his involvement in cross-border assignments of receivables by Belgian sellers or originators of Belgian law governed receivables, he has gained a particular expertise in this field.
Mathias also regularly assists financial institutions on Euroclear-related matters.
In 2021, Mathias assisted a digital bank in establishing a credit process for self-employed persons and small and medium-sized enterprises (SMEs). His involvement included supporting the bank with preparing template credit documentation and setting-up the processes related to the establishment, monitoring and release of Belgian law security interests.
Mathias joined Loyens & Loeff in 2015. In 2020 he was temporarily seconded to the London office of Loyens & Loeff. He also assisted with implementing legal technology and innovation projects within Loyens & Loeff, working among others on contract automation.
Memberships
Brussels Bar (Nederlandse Orde van Advocaten), 2015
Qualifications
Master's degree in Law, Katholieke Universiteit Leuven (Belgium), 2015
Master of Science in Economics, Law and Business Studies, Katholieke Universiteit Leuven (Belgium), 2014