Transportation Finance
Financing ships, aircraft and trains requires not only thorough knowledge of financing techniques, but also a good understanding of the underlying assets, the industry, and the relevant market trends. Our transportation finance team offers this combined knowledge.

We work closely with our tax and legal colleagues, to offer an integrated solution tailored to the individual needs of our clients. Thanks to our understanding of the industry and integrated practice, we can make a substantial difference in the market. We regularly assist various types of lenders, funds, investors, asset owners, professional lessors, and operators.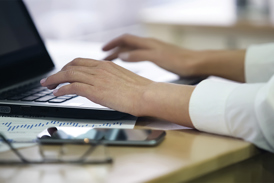 We are happy to keep you fully up to date within this fast paced world. We therefore invite you to read our brochures, newsletters, newsflashes and keep an eye out for our future events!

Strong in ship finance
Our ship finance practice has a long history and impressive track record. It is viewed by others in the industry as one of the strongest of its kind. We assist banks, ship-owners, and operators with the financing of a variety of vessels. Thanks to our involvement in many different finance and lease transactions, we are well positioned to offer tailor-made solutions.

Expert in aircraft finance
We have implemented a wide range of finance and leasing transactions involving aircraft. We assist at all levels, from the initial structuring to the documentation phase and registrations. Our well-established contacts with aviation authorities enable us to stay on top of the latest developments and trends.

Innovative in rail finance
Financing trains can be a complex exercise due to the lack of common security rules in the various jurisdictions concerned. We have set up several structures where we tackled cross-border security issues and achieved innovative and successful solutions. We are often approached by rail authorities or our peers to assist with queries regarding rolling stock and are active in the Rail Working Group which seeks to implement international security rights.