Clémence Van Muylder
Senior Associate - Attorney at Law
Clémence Van Muylder, attorney at law, is a member of the Litigation & Risk Management practice group in our Brussels office. She focuses on white-collar crime, investigations and compliance. Clémence is also a member of the Corporate Investigations, Compliance & Business Crime Defence team.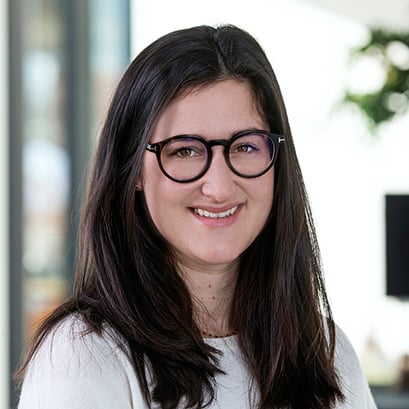 Brussels
French, English, Dutch
Clémence is an all-round litigator with considerable experience in commercial litigation, white collar crime, regulatory, administrative and criminal investigations and proceedings, and products liability.
Clémence regularly assists clients in matters of compliance. She also advises and represents clients involved in criminal and administrative investigations and prosecutions.
She obtained the certificate of cassation training in criminal matters, which allows her to represent clients before the Belgian Court of Cassation in criminal matters.
Clémence is an expert in the field of private international law. She holds an academic position of teaching assistant for the course of conflict of laws at the ULB.
Memberships
Brussels Bar (Ordre Français des Avocats), 2014
Qualifications
Examination for the access of attorneys to the Belgian Cour de cassation in criminal matters, 2020
Inter-University certificate in Business Crime, Université Catholique de Louvain, Université de Liège, Université Libre de Bruxelles (Belgium), 2019
Magister Juris, University of Oxford (UK), 2018
Law degree, Université libre de Bruxelles (Belgium), 2014
Publications
F. Lefèvre, C. Van Muylder, "Le principe non bis in idem dans un contexte international", Banque et Droit, n°HS-2020, pp. 63-70
G. Croisant, C. Van Muylder, "Arrêt Löber : la CJUE précise la notion de lieu du fait dommageable en matière de préjudice financier", J.T., 2019/39, n°6790, pp. 746-748
C. Van Muylder, "Droit international privé à tous les étages... ", R.D.C.-T.B.H., 2018/1, pp. 86-95
C. Van Muylder, "L'indépendance des régulateurs vue par la CJUE", Revue du droit des industries de réseau, 2016/4, pp. 398-401
C. Van Muylder, "La loi applicable à l'action directe contre l'assureur du responsable – commentaire de la décision de la CJUE du 9 septembre 2015, C-240/14, Eleonore Pruller Frey vs. Norbert Brodnig et Axa Versicherung AG", Revue du droit des industries de réseaux, 2015/4, pp. 489-492