Caro Van den Broeck
Associate - Attorney at Law
Caro Van den Broeck, attorney at law, is a member of the Banking & Finance Practice Group in our Brussels office. She is also part of the Restructuring & Insolvency team.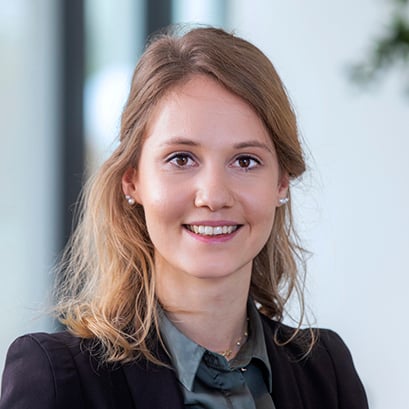 Brussels
Dutch, English, French
Caro is a Knowledge Manager and Attorney at law in the Banking & Finance Practice Group.
Prior to joining Loyens & Loeff in 2020, Caro was a researcher and teaching assistant at the Institute for Commercial and Insolvency law of the Catholic University Leuven, with a focus on insolvency law. Currently, Caro is still affiliated as a volunteer researcher.
Memberships
Brussels Bar, 2020
Qualifications
Master in Law, Katholieke Universiteit Leuven (Belgium), 2014
Erasmus, Université Paris 1 Panthéon-Sorbonne (France), 2013
Publications
C. VAN DEN BROECK, "The EU Directive on restructuring and insolvency: towards a new level of harmonisation?", in Trending topics in international and EU law: legal and economic perspectives, Napoli, Edizioni Scientifiche Italiane, 2019, 271-293.
M. STORME en C. VAN DEN BROECK, "De gevolgen van een reorganisatie- en faillissementsprocedure op de verhaalsmogelijkheden van de betrokken schuldeisers", in Ondernemingen in moeilijkheden, Antwerpen, Intersentia, 2019, 169-282.
C. VAN DEN BROECK, "De voorrang van reorganisatieschulden in een navolgend faillissement", TRV/RPS 2018/7, 691-706.