The Banking Regulation Guide 2023 provides the latest information on the key financial regulatory legal framework and trends relevant for the Belgian market.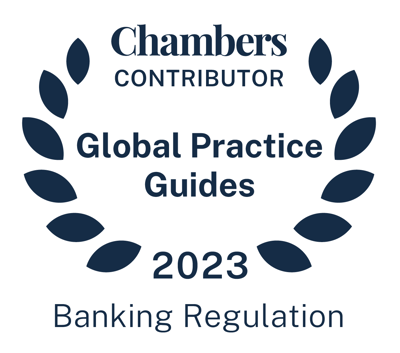 The guide aims to provide guidance on the key questions such as:
Licensing requirement for the different banking (related) services;
Requirements for acquiring or increasing control over a bank;
Banking supervision requirements such as corporate governance requirements, registration and oversight of senior management and remuneration policies;
AML/KYC;
Depositor protection;
Bank secrecy;
Capital requirements;
Insolvency, recovery and resolution;
ESG requirements; and
Trends.
You can read the specific chapter by downloading it below or discover it on the Chambers & Partners website.
If you have any questions regarding this publication or if you would like to have integrated legal and tax advice on a specific matter, please do not hesitate to contact one of our experts.