Stéphanie De Smedt
Counsel - Attorney at Law
Stéphanie De Smedt, attorney at law, is a member of the Litigation & Risk Management practice group in our Brussels office. She is head for Belgium of the IP/IT & Commercial Contracts Team, the Data Protection Team and the Life Sciences Team.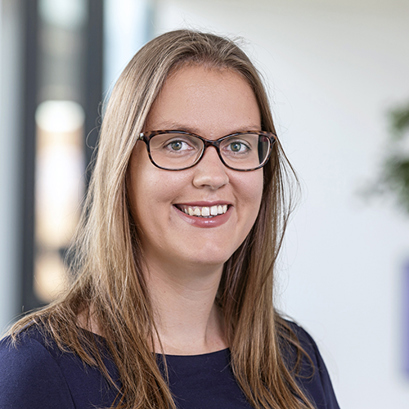 Brussels
Dutch, English, French
Stéphanie is an expert in intellectual property law (technology transfers, trademark and copyright licensing and counterfeit matters), ICT law (e-commerce, telecom, software and other Internet-related contracts) and privacy and data protection.
She has a particular focus on GDPR compliance, the structuring of (cross-border) data flows, and large scale "privacy by design" projects. She also regularly advises clients active in the life sciences industry in data protection related matters and assists them with the drafting and negotiation of commercial contracts. Her commercial contracts expertise covers both B2B and B2C relationships.
Stéphanie represents clients in court, before the Belgian Data Protection Authority and in alternative dispute resolution proceedings in her areas of expertise. She has furthermore been appointed by CEPANI, the Belgian Centre for Arbitration and Mediation, to act as Third-Party Decider in alternative dispute resolution proceedings for .be domain names.
Stéphanie is teaching assistant at the Centre for IP & IT Law at the Katholieke Universiteit Leuven (Belgium). She regularly publishes articles, speaks at conferences and (internal and external) seminars, and participates as a legal expert to hackathons focussing on the use of Blockchain and Artificial Intelligence.
Memberships
International Trademark Association (INTA)
International Association of Privacy Professionals (IAPP)
International Technology Law Association (iTech Law)
Professional Union of DPOs in Belgium (DPO-Pro)
Flemish Bar Association of Brussels, 2012
Qualifications
LL.M. in European Competition and Intellectual Property law, Université de Liège (Belgium), 2012
Master in law, Katholieke Universiteit Leuven (Belgium), 2011
Summer school in international business, Haas Business School, University of California (Berkeley, United States), 2010
Publications
De Smedt, S., Surinx, D. (2022). Gebruik biometrische gegevens: ondernemingen hopen op wetgevend initiatief. De Juristenkrant
De Smedt, S., Caproni M. (2019). Praktische gids privacy in de onderneming. Belgium: Wolters Kluwer
De Smedt, S., Verstraeten V. (2018). GDPR Implementation Series - Belgium: Substantial Reform of Supervisory Authority and Framework Implementing Act Finally Adopted. European Data Protection Law Review, Lexxion, (Volume 4, issue 3), 353 - 359
De Smedt, S., van Waesberge, C. (2016). Cybersecurity and Data Breach Notification Obligations Under the Current and Future Legislative Framework. European Data Protection Law Review, Lexxion (Volume 2, issue 3), 391 - 398
De Smedt, S. (2016). Data Protection May Have to Yield in IP Infringement Cases. European Data Protection Law Review, Lexxion, (2015/4), 316 - 320