Sarah Benzidi
Senior Associate - Attorney at Law
Sarah Benzidi, attorney at law, is a member of the Litigation & Risk Management practice group in our Brussels office. She has a broad experience in counselling and litigation in commercial disputes.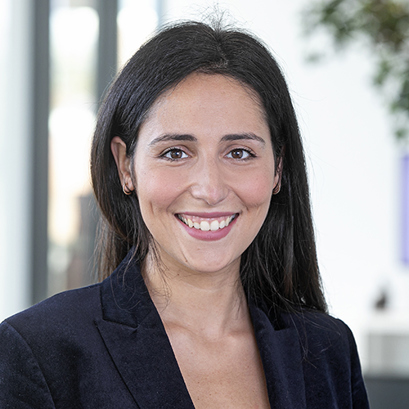 Brussels
French, English, Dutch
Sarah is an all-round litigator, specialising in national and international dispute resolution with a particular focus on commercial disputes and administrative and criminal investigations in the financial sector.
Sarah has assisted clients in many investigations and disputes, including:
advising financial institutions in investigations and proceedings conducted by the Financial Services and Markets Authority
assisting a multinational established in Belgium in bribery and anti-money laundering investigations
defending a Belgian investment group in multijurisdictional disputes regarding the sale of one its subsidiaries
defending a railway operator in several cases relating to advertising in rail stations
Sarah is also a teaching assistant in civil procedure at Université de Liège, as well as a teaching assistant in civil law at Université libre de Bruxelles.
Memberships
French Bar Association of Brussels, 2014
Qualifications
LL.M., Harvard Law School (Cambridge, MA, USA), 2017
Law degree, Université libre de Bruxelles (Belgium), 2013
Publications
BOULARBAH, H., BENZIDI, S. (2021), Les angles morts de l'article 748, § 2, du Code judiciaire, in Questions qui dérangent en droit judiciaire, CUP, Limal, Anthemis
LEFEVRE, F., BENZIDI, S. (2020), Gros plan sur la FSMA : Chronique de jurisprudence depuis la création de la Commission des sanctions à nos jours, Bruxelles, Larcier, 306 p.
LEFEVRE, F., BENZIDI, S. (2020), Gros plan sur la FSMA : Chronique de jurisprudence depuis la création de la Commission des sanctions à nos jours – Introduction, Dr. banc. fin., 2020/4, 264-269
BENZIDI, S. (2018), Med-Arb: How to Mitigate the Risk of Setting Aside or Refusal of Recognition and Enforcement of a Med-Arb Award, New York Dispute Resolution Lawyer, vol. 11, No.1, 64-76