Olivia Oosterlynck
Associate - Attorney at Law
Olivia Oosterlynck, attorney at law, is a member of the Real Estate practice group in our Brussels office. She focuses on real estate transactions and lease matters.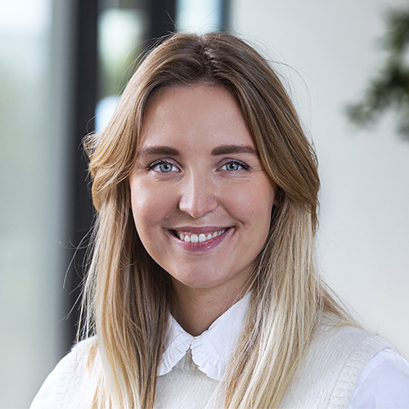 Brussels
Dutch, English, French
Olivia specialises in real estate transactions (asset and share deals) and lease matters. She assists clients in drafting the underlying contractual documentation (deed of sale, sale and purchase agreement or lease agreements) and completing the due diligence. She also advises clients on rights in rem and has a particular interest in legal tech matters.
She joined Loyens & Loeff in 2016.
Memberships
Brussels Bar, 2016
Qualifications
Master in Notarial Law, Katholieke Universiteit Leuven (Belgium), 2016
Master in Law, Katholieke Universiteit Leuven (Belgium), 2015
Erasmus, Université Paris Descartes, Paris V (France), 2014
Publications
OOSTERLYNCK, O., "Kantoor gesloten door coronamaatregelen: laat redelijkheid primeren" Juristenkrant 2020, afl. 411, 12-13
OOSTERLYNCK, O., "Vastgoed in tijden van corona", Podcast episode 43, Wolters Kluwer
OOSTERLYNCK O., "Co-working spaces: de juridische kwalificatie van de (huur)overeenkomsten" in Tijdschrift voor Bouwrecht en Onroerend Goed 2020, afl. 6, 468-477
OOSTERLYNCK, O. and BELLINCK L., "Kwijtschelding handelshuur wegens lockdown blijft uitzonderlijk", De Tijd, 28 December 2020
OOSTERLYNCK, O., "Faut-il craindre la digitalisation de vos données immobilières ? ", Echo, 2 November 2019