Sebastiaan Hooghiemstra
Associate - Attorney at Law
Sebastiaan Hooghiemstra, Associate, is a member of the Investment Management practice group in our Luxembourg office. He is also a member of the fund regulatory team.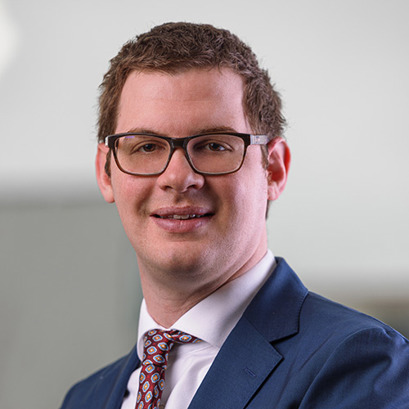 Luxembourg
Dutch, English, French, German
Sebastiaan is an associate and member of the investment management practice of Loyens & Loeff. He assists assets managers, fund promoters and institutional investors with the structuring and setting up of Luxembourg regulated and unregulated (alternative) investment fund structures.
He has a strong background in financial regulatory law and advises fund/asset managers, distributors and other financial institutions on various fund-related regulatory matters, including but not limited to licensing aspects, M&A transactions involving licensed institutions, anti-money laundering, sustainable finance and DLT aspects.
Sebastiaan is a Senior Research Fellow and lecturer on investment fund regulation at the Erasmus University Rotterdam in the Netherlands.
He regularly speaks at conferences and frequently publishes on investment fund law topics.
Memberships
Luxembourg Bar (List II), 2021
International Center for Financial Law &amp
Cross Border Benefits Alliance Europe (CBBA-Europe), 2020
Luxembourg Bankers Association (ABBL), 2020
thinkBLOCKtank, an EU blockchain association, 2019
Qualifications
Ph.d, Utrecht University (the Netherlands), 2018
Master in Tax Law (LL.M.), VU University Amsterdam (the Netherlands), 2011
Master in Dutch Law (LL.M.), Tilburg University (the Netherlands), 2010
Master in International Business Law (LL.M.), Tilburg University (the Netherlands), 2009
Bachelor in Dutch Law (LL.B), Tilburg University (the Netherlands), 2008
Bachelor in International &amp