Jérôme Mullmaier
Partner - Attorney at Law
Jérôme Mullmaier, partner, is a member of the Investment Management Practice Group in our Luxembourg office. His practice covers fund formation with a focus on alternative strategies (private equity, real estate, infrastructure and debt).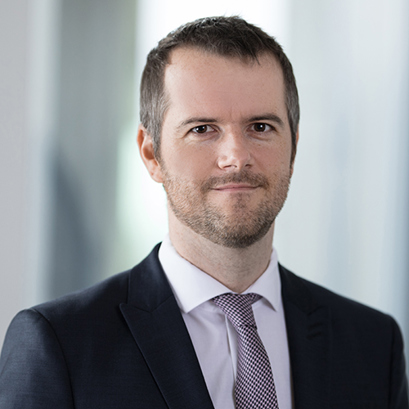 Luxembourg
English, French
He is advising global asset managers on the establishment of private funds (AIFs) both on the legal and regulatory side. He has also developed significant expertise in assisting fund sponsors with the formation of their co-investment and carried interest schemes.
Based in our Luxembourg office, Jérôme also worked at the London office where he gained broad international experience and advised UK based clients on matters related to Luxembourg alternative funds.
Jérôme is an active member of working groups of the Luxembourg Private Equity Association (LPEA) and Luxembourg fund association (ALFI). He has authored many articles covering fund formation and associated regulatory aspects. He notably contributed to the writing of "The Alternative Investment Fund Managers Directive", International Banking and Finance Law Series, Wolters Kluwer, 2020.
Memberships
Luxembourg Bar, 2009
Paris Bar, 2009-2015
Qualifications
Master's degree in Economic Law, IEP Paris Law School (Sciences-Po) (France), 2006
Master's degree in European Economic Law, University Robert Schuman of Strasbourg (France), 2006 (first year of Master's programme spent at Stockholm University, Sweden)