Bram Devlies
Senior Associate - Attorney at Law
Bram Devlies, attorney at law, is an associate of the Energy & Infrastructure practice group in our office in Belgium.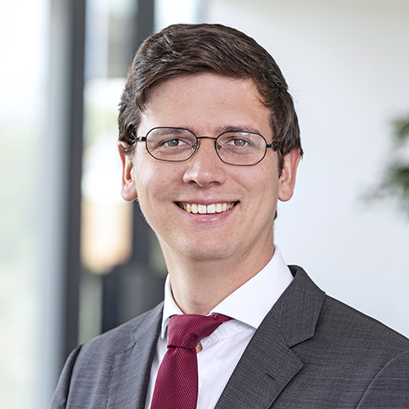 Brussels
Dutch, English, French
Bram's practice focuses on the energy sector, including renewable energy projects (solar/PV, wind, biomass/biosteam and district heating), energy storage projects, subsidy mechanisms (such as green energy certificates), production and supply licences, district heating and agreements (including corporate power purchase agreements and FIDIC agreements).
Bram is the author of several articles and publications about energy law, speaks regularly at conferences on topics such as PPAs and energy storage and is an affiliated researcher at the KULeuven.
Memberships
Brussels Bar, 2016
Qualifications
LL.M. in Energy, Environmental and Climate Change Law, Institute of Energy & Environmental Law, Katholieke Universiteit Leuven (Belgium / Malta), 2016
Master of Laws, Katholieke Universiteit Leuven (Belgium), 2015
Publications
B. DEVLIES, "Energieopslag als "gamechanger"? : het Europese, Belgische en Vlaamse rechtskader ontleed", MER 2021, afl. 2, 260.
T. CHELLINGSWORTH, B. DEVLIES and D. HOLEMANS, Alternative Energy & Power 2021 Trends and Developments – Belgium chapter, Chambers & Partners 2021, July 2021
B. DEVLIES and R. DE DONDER, "Investment yield parameter reduced for renewable energy projects", Lexgo, December 2019
T. CHELLINGSWORTH, D. VANHERCK and B. DEVLIES: "A closer look at the Commission's proposal for a recast Renewable Energy Directive", Lexology, August 2017
D. VANHERCK and B. DEVLIES, "Steunregelingen voor de productie van hernieuwbare energie: de Europese Commissie trekt het laken verder naar zich toe", MER 2017, afl. 4, 260