Bram Devlies
Associate - Attorney at Law
Bram Devlies, attorney at law, is a member of the Loyens & Loeff Energy & Utilities and Competition & Regulatory Teams in Belgium. He is an associate in our Brussels office.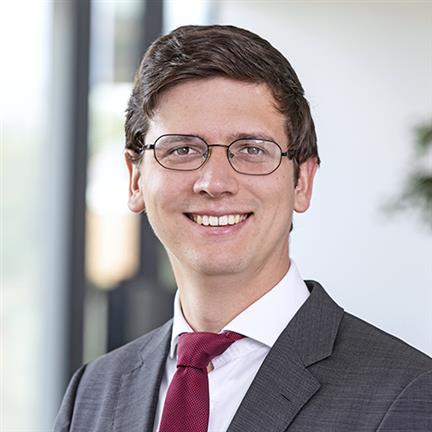 Brussels
Dutch, English, French
Brams' practice focuses on the energy sector, including in particular renewable energy projects (solar/PV, onshore and offshore wind, biomass/biosteam), security of supply (capacity mechanisms and strategic reserves), grid tariffs, subsidy mechanisms (such as green energy certificates including State aid issues), production and supply licences, district heating, agreements (including corporate Power Purchase Agreements (PPAs) and FIDIC agreements) and oil and gas regulations.
Bram has experience with advising clients on EU and Belgian Energy Law. He recently advised clients on cross-border energy projects as well as projects located in the Flemish- Walloon- and Brussels region and in the Belgian sector of the North Sea.
Bram is an assistant at the Institute of Consumer, Competition & Market at the Katholieke Universiteit Leuven.
What others say about Bram
The Legal 500 EMEA Edition 2021 - Energy - Rising star
Memberships
Brussels Bar, 2016
Qualifications
LL.M. in Energy, Environmental and Climate Change Law, Institute of Energy & Environmental Law, Katholieke Universiteit Leuven (Belgium / Malta), 2016
Master of Laws, Katholieke Universiteit Leuven (Belgium), 2015
Publications
B. DEVLIES, "Energieopslag als "gamechanger"? : het Europese, Belgische en Vlaamse rechtskader ontleed", MER 2021, afl. 2, 260.
T. CHELLINGSWORTH, B. DEVLIES and D. HOLEMANS, Alternative Energy & Power 2021 Trends and Developments – Belgium chapter, Chambers & Partners 2021, July 2021
B. DEVLIES and R. DE DONDER, "Investment yield parameter reduced for renewable energy projects", Lexgo, December 2019
T. CHELLINGSWORTH, D. VANHERCK and B. DEVLIES: "A closer look at the Commission's proposal for a recast Renewable Energy Directive", Lexology, August 2017
D. VANHERCK and B. DEVLIES, "Steunregelingen voor de productie van hernieuwbare energie: de Europese Commissie trekt het laken verder naar zich toe", MER 2017, afl. 4, 260
Bram Devlies
Associate - Attorney at Law
+32 2 743 43 59
bram.devlies@loyensloeff.com
Brussels
Dutch, English, French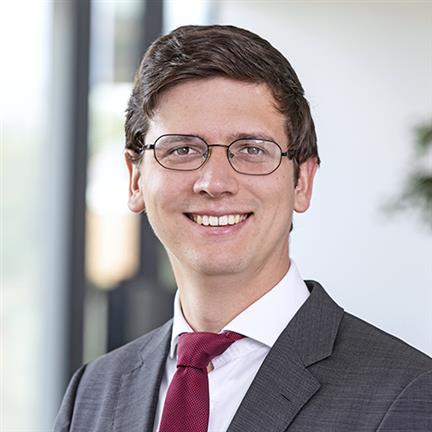 <p>Bram Devlies, attorney at law, is a member of the Loyens & Loeff Energy & Utilities and Competition & Regulatory Teams in Belgium. He is an associate in our Brussels office. </p>
Brams' practice focuses on the energy sector, including in particular renewable energy projects (solar/PV, onshore and offshore wind, biomass/biosteam), security of supply (capacity mechanisms and strategic reserves), grid tariffs, subsidy mechanisms (such as green energy certificates including State aid issues), production and supply licences, district heating, agreements (including corporate Power Purchase Agreements (PPAs) and FIDIC agreements) and oil and gas regulations.
Bram has experience with advising clients on EU and Belgian Energy Law. He recently advised clients on cross-border energy projects as well as projects located in the Flemish- Walloon- and Brussels region and in the Belgian sector of the North Sea.
Bram is an assistant at the Institute of Consumer, Competition & Market at the Katholieke Universiteit Leuven.
What others say about Bram
The Legal 500 EMEA Edition 2021 - Energy - Rising star