Benno Daemen
Associate - Attorney at Law
Benno Daemen, attorney at law, is a member of the Loyens & Loeff International Tax Services Practice Group in Belgium. He is an associate in our office in Brussels and specialises in corporate income tax and international tax law.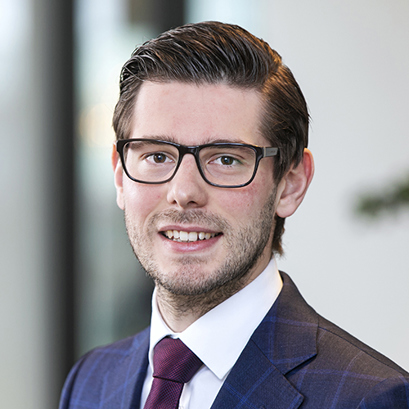 Brussels
Dutch, English, French
Benno's expertise covers a broad range of international and domestic corporate income tax issues.
He advises both foreign and Belgian companies, investors and investment funds on the tax aspects of their activities, including mergers and acquisitions, corporate restructurings, withholding tax requirements and tax treaty matters as well as investment structuring.
Benno also provides assistance at every stage of the tax litigation process, from audits to tax claims and, where necessary, before courts. He frequently acts on behalf of taxpayers in discussions and negotiations with the Belgian tax authorities, including requests before the Ruling Commission.
He joined Loyens & Loeff in 2020.
Memberships
Brussels Bar, 2016
Qualifications
Master in Law, Katholieke Universiteit Leuven(Belgium), 2016
Publications
B. DAEMEN, "De overdracht van een projectvennootschap: overdracht van aandelen, verkoop van onroerend goed of vergoeding voor ontwikkelingsdiensten?", Tijdschrift voor Fiscaal Recht 2020/582, 445, (15 mei 2020)
B. DAEMEN, "Hof van Cassatie over "leveraged distribution": pyrrusoverwinning voor de BBI", Tijdschrift voor Fiscaal Recht 2021/8, 258 (March 2021)