This approval concludes the domestic ratification procedure. The MLI entered into force on March 16 2019 and applies to the Netherlands and Curacao as of 1 July 2019.The entry into effect of the MLI affects the entitlement to tax treaty benefits under covered tax treaties concluded by the Netherlands and other countries that signed the MLI. In the relationship to those countries, the provisions of the bilateral tax treaty is supplemented or overridden by the provisions of the MLI.
Background
On 5 March 2019, the Upper House of Dutch Parliament approved the MLI ratification bill. The approved bill follows the provisional list of choices and reservations notified by the Netherlands to the OECD in June 2017 (see our Tax Flash) apart from the amendment made by the Lower House as part of their approval of the bill on 12 February 2019. This amendment led to a (temporary) full reservation (opt-out) of art. 12 MLI, which targets the artificial avoidance of the permanent establishment ("PE") status through anti-commissionaire arrangements.
The Netherlands has opted for the so-called principal purposes test ("PPT"), like all other jurisdictions that signed the MLI. The PPT is an anti-abuse rule that should deny in certain situations application of treaty benefits, such as for dividends and capital gains. It will be increasingly relevant to demonstrate business purposes of an arrangement or transaction. It is recommended to verify to what extent restructurings would be helpful before 2020.
The Netherlands opted in for most of the MLI measures in its tax treaties. After the completion of its domestic procedures, the Netherlands had to deposit the ratification bill with the OECD in order the MLI to enter into force on 1 July 2019. As from 1 January 2020, the MLI applies in respect of withholding taxes for the covered tax treaties concluded by the Netherlands with other jurisdictions that already completed the MLI ratification process prior to 1 October 2019. With respect to all other taxes, such as corporate income tax, the MLI has an impact on tax years starting on or after at least nine months after the Netherlands or the other treaty jurisdiction has deposited the ratification instrument with the OECD (whichever date is latest). A reservation made by jurisdictions may cause the MLI to apply at a different time.
On 29 March 2019 the Netherlands listed 81 out of its 94 tax treaties to be brought under the scope of the MLI. So far, overall 77 jurisdictions have completed their MLI ratification procedures. Most tax treaties concluded by the Netherlands are covered by the MLI, but a reasonable number of jurisdictions that have signed the MLI remain to implement ratification.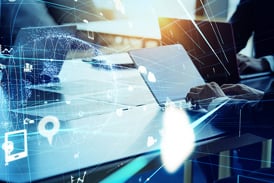 We are happy to keep you fully up to date within this fast paced world. We therefore invite you to read our brochures, newsletters, newsflashes and keep an eye out for our future events!