Competition Litigation
Companies that have been fined by a competition authority or are said to have participated in a cartel are increasingly at risk of civil damages claims. This is in large part due to European and national legislation and measures in recent years, which make it easier for parties that have been adversely affected by cartels to claim damages.
What are the risks my company is exposed to? What are the chances my company will have to pay compensation? Can I be held personally liable? Is it better to seek a settlement or take the matter to court? These are just a few questions that come to mind if your company is accused of participation in a cartel.
The effects of a cartel claim can be far-reaching. Cartel damages actions are large, complex and generally generate negative media attention for the alleged cartel members. Seeking legal assistance at an early stage is vital.
The implications of the COVID-19 pandemic reach across borders, industries, and legal disciplines. That is why Loyens & Loeff has set up dedicated expert teams - to offer you an integrated answer to all your legal and tax questions related to the coronavirus outbreak.
15-10-2021
Op 12 maart 2020 werd door het kabinet aangekondigd dat vanwege COVID-19 iedereen die daartoe in staat was de komende twee weken thuis moest werken.
Digital transformation is all about using the latest technology to improve your business model. Digital technology creates new business opportunities which in turn creates a whole new range of tax and legal challenges such as contracting, data protection, privacy questions, intellectual property, consumer protection and competition issues.
11-05-2022
Since 1 May 2022, virtual currency service providers and custodian wallets providers operating in Belgium must be registered with the FSMA and must comply with Belgian anti-money laundering regulation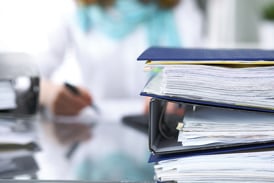 What to do in the event of a dawn raid
Should you experience a dawn raid, it is vital that you take immediate steps to ensure that your interests are protected. By urgently contacting Loyens & Loeff you will receive advice and support during the entire process.