Bram Linnartz
Member of the Executive Board - Attorney at Law
Bram Linnartz MRE FRICS, attorney at law, has been managing partner of Loyens & Loeff N.V. since October 2018. Together with Thierry Charon he makes up the Executive Board of Loyens & Loeff.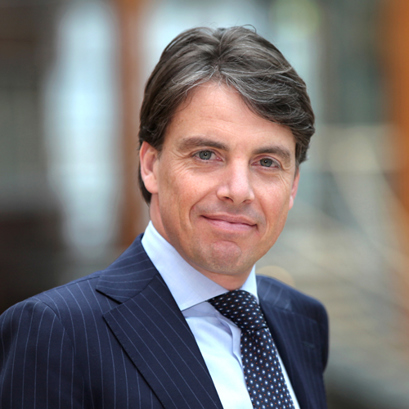 Amsterdam, Rotterdam
Dutch, English, German
Bram is a member of the Real Estate practice group. He advises on commercial property transactions throughout Europe, real estate M&A, corporate real estate, open and closed-end real estate funds, property finance, joint ventures, and project development. He combines his expertise in the field of M&A with an in-depth knowledge of property law, the property industry and the 'Real Estate Capital Markets'. He is a lecturer at the University of Amsterdam, School of Real Estate.
Before being appointed as managing partner, Bram served as non-executive chairman of the management board of Loyens & Loeff N.V. He is fellow of the Royal Institute of Chartered Surveyors (RICS) and member of the Master of Real Estate Alumni Association (MRE) and an alumni of the INSEAD Advanced Management Programme.
Qualifications
Advanced Management Programme, INSEAD, 2017
Real estate investment studies, University of Amsterdam, 1998-2000
Corporate law, University of Nijmegen, 1997
English law, University of Kent, 1994
Dutch law, University of Amsterdam, 1992