Anamaria Blăjan
Associate
Anamaria Blăjan, associate, is a member of the Corporate Practice Group in our Luxembourg office. She focuses on corporate law matters in the context of cross-border and domestic mergers and acquisitions, corporate restructurings, and private equity transactions.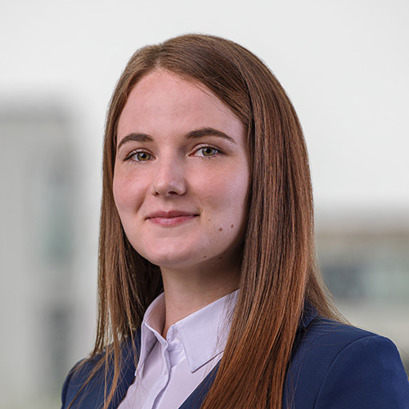 Luxembourg
English, French, Romanian
Prior to joining our firm, Anamaria completed several legal traineeships, including at the European Investment Bank, a leading law firm in Luxembourg, the European Parliament, and the Court of Justice of the European Union.
Qualifications
Master of Laws, Université Catholique de Louvain (Belgium), 2020
Bachelor of Laws, Universitatea din Oradea (Romania), 2017
Bachelor of International Relations and European Studies, Universitatea din Oradea (Romania), 2016
Exchange program, Université Sorbonne Nouvelle - Paris 3 (France), 2015