The onboarding process of investment funds can be complex and frustrating for investors. With our Smart Subscription Tool, we offer investors a tailor-made digital solution to guide them step-by-step throughout the entire onboarding process. This saves valuable time and creates a smoother and faster process.
Complex and extensive process
Traditionally, investors of investment funds are required to complete complex and extensive subscription agreements to complete their onboarding process. These documents are often not tailor-made, and usually contain many questions, technical terms and 'legalese', that investors may not always be familiar with.
On top of that, investors are asked to submit various KYC/AML documents. This can make the onboarding process complex and sometimes frustrating for investors. It is often unclear what information they need to provide, which leaves room for errors and irregularities.
Save valuable time and minimize hassle
With our Smart Subscription Tool we offer investors a digital solution for this problem, by making the onboarding process easier and more efficient.


How the tool works
We guide investors step-by-step throughout the onboarding process
Each step offers a clear explanation of the necessary information
The tool offers a secure environment to upload the required KYC documents
Once the information is filled in, the tool automatically generates a tailor-made subscription agreement
This agreement can be found directly in your e-mail inbox
The subscription agreement is ready to sign and upload
The Smart Subscription Tool saves valuable time within the onboarding process and creates a smoother and faster process
New features available
Recently we have introduced various new features and updates, that make the Smart Subscription Tool even more effective and efficient to work with. From now on it is also possible:
to use the tool with respect to almost all types of fund structures (e.g. master/feeder structures, partnerships, cooperatives, fund for joint accounts, etc.)
to generate template email reminders making the process even more efficient
to further adjust the wording of the template substruction agreement per fund to accommodate specific requests and requirements
Besides, the wording of all subscription agreements have been updated to reflect current standards as well as new legislation and insights.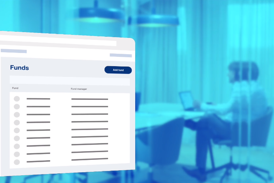 Interested to see a demo of our Smart Subscription Tool? Fill out the online form and we will get in touch with you shortly!
Get in contact
Do you have any questions or would like to discuss opportunities? Please feel free to reach out to Vilmar Feenstra or Bob Hosselet.