The new collective agreement applies to government-recommended or compulsory telehomework to prevent the spread of the coronavirus. The CBA is concluded for a fixed term until 31 December 2021 and is mainly aimed at forcing companies that do not yet have a solid framework for telehomework to make agreements on this now.
For whom?
The CBA applies to telework that is required or recommended by the government as part of the fight against the spread of COVID-19 and applies to companies that have not yet developed telework regulations by 1 January 2021. Thus, the schemes created before this date are not affected. Nor does the CBA prevent more sustainable schemes from being developed.
How?
In order to comply with the obligations of the CBA and to clarify the rules within the company, collective bargaining agreements can be concluded at company level, work regulations can be amended, policies can be drawn up or individual agreements can be concluded. We advise to draft a policy (if not already in place) because of the flexibility of this instrument.
The rules contained in the aforementioned instruments must be clearly communicated, towards the employees but can simply be communicated via email or intranet.
What?
In accordance with the CBA, the following principles apply and need to be agreed and communicated in every company who are doing telehomework: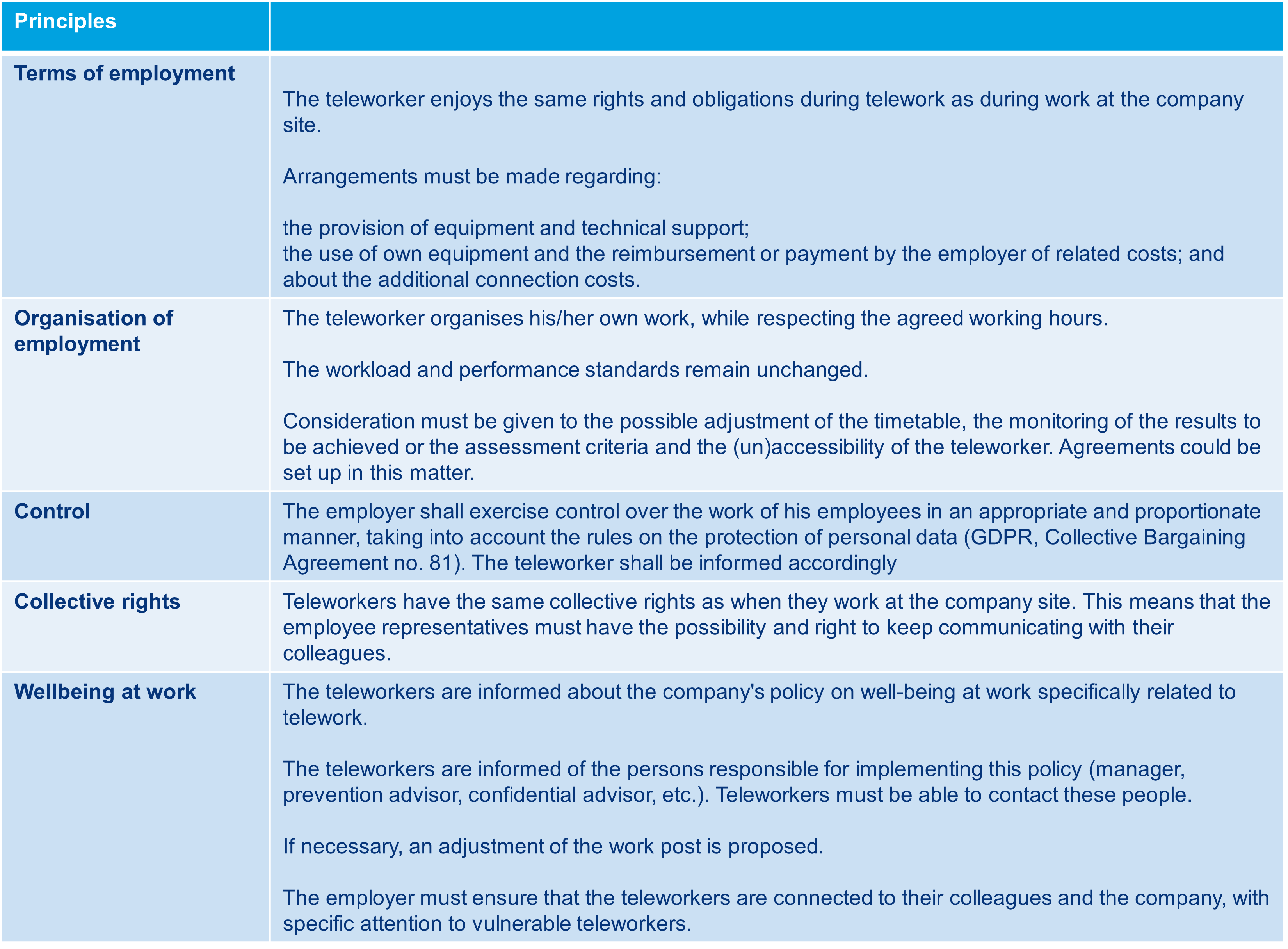 Please do not hesitate to contact someone from the Employment & Benefits Team, we are more than happy to assist in drafting the necessary documents for your company!