A trust­ed part­ner
Operating responsibly means being trusted by our clients to deliver accurate, neutral and confidential tax and legal advice. It also means being respected as a corporate citizen in society and choosing our suppliers wisely.
People at the heart of our business
Our people continue to be our greatest asset. We focus on inclusion, development, and support within our firm; recognising that happy and supported individuals create positive, dynamic, and successful professionals.
A clean­er fu­ture
We see the potential in a cleaner, greener economy. By becoming an efficient, smart business we will save time, money and energy while also realising new client opportunities in environmental law and alternative energy.
Sup­port­ing our com­mu­ni­ty
Our firm only thrives when the community around us thrives. We aspire to be the best neighbour we can by offering pro bono work and supporting initiatives that help keep our communities healthy and prosperous. We are also committed to protecting and serving the youngest members of our communities, which is why one of our firm's central CSR themes is Youth & Education.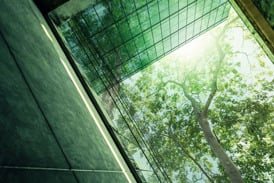 Our CSR Review 2022 shows that we embrace CSR and that our people, clients, planet and communities matter to us.