Energy & Infrastructure
As a developer, contractor, bank, corporate, fund or utility active in the Energy and Infrastructure sector, you can rely on the combination of our corporate, regulatory, project finance and tax capabilities to handle your complex projects and transactions.
Our integrated approach is unique in the market and guarantees our clients efficient and effective solutions throughout the entire project lifecycle.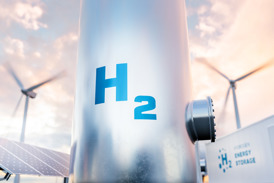 Green Hydrogen Breakfast Event
Together with Green Giraffe Advisory, we organise a Green Hydrogen breakfast event on Thursday 12 October 2023.
Sector page Energy & Infrastructure
More and more integrated Energy & Infrastructure projects, related litigation and policy changes will require increasingly detailed and cross-sectional advice. You can count on us to navigate you through these developments with tailored high-quality advice.