Banking & Finance
The banking environment is constantly evolving. Financing solutions are multiplying, and legal implications related to financial products are becoming more complex. Due to the ever changing economic, political, environmental and regulatory worlds, financial markets will continue to challenge us in the years ahead.
We keep track of the developments and help you to navigate the increasingly complex debt and financial markets. We also go a step further - guiding you in identifying opportunities and innovative ways to access the funding most suitable for you, whilst also managing risk. It is our job to stay ahead of these changes for you, allowing you to stay focused on your core business.
ESG & Sustainable Investment
Sustainability is becoming an increasingly important factor in the decisions of investors, companies, consumers, shareholders and policy- and lawmakers. The broadly supported awareness for the Environmental Social and Governance ('ESG') objectives is
18-01-2023
A global spike in court cases over climate change demonstrates the increasing role of litigation in addressing the climate crisis.
In recent years tax authorities have placed more emphasis on combatting the use of abusive and aggressive tax structures by companies operating across borders, to ensure fair taxation.
The European Commission recently issued a new proposal (ATAD 3)
08-12-2022
This article provides an update on rumoured developments for ATAD3 relevant for the fund management industry.
Politically it is clear that both the EU and other jurisdictions wants to levy more tax from 'digital companies'. Technically, the current international tax framework does not facilitate this. Fundamental changes seem to be required to achieve the po
22-12-2022
On 8 December 2022, the OECD released a public consultation document on Amount B of Pillar One.
Expertise in new and developing areas
We invest in expertise in new and developing areas of law and combine our transactional skills with regulatory expertise in the different sectors such as Energy, Infrastructure, Real Estate, Automotive, Aviation and Healthcare. Our varied client portfolio includes national and international financial institutions, investment funds and firms, insurance companies, financial advisers, pension funds and corporates.
Integrated approach
We offer a one-stop shop in relation to all transactional, regulatory and tax aspects of our clients' questions and can combine extensive experience in all our home markets. This integrated approach provides them with the best possible solutions. We can therefore also assist you with integrated advice on EU legislation, providing you with more than just a local perspective.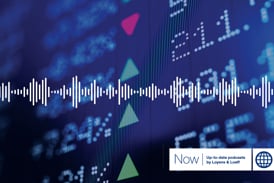 With an abundance of capital in global markets and limited opportunities to invest in, we saw a rise of 'SPACs' in Europe in 2021. Will 2022 become the year of de-SPAC transactions? And will de-SPAC transactions become a true alternative to a traditional IPO or private M&A? We dive into these questions in our new NOW-podcast episode "2022: Let's de-SPAC!".