Financial Regulatory
The ongoing financial regulatory reform is having a significant impact on how financial institutions conduct business, and how financial markets operate. Regulatory changes generally impact multiple parts of your business and potentially, in multiple jurisdictions. While these reforms can present challenges due to their (often complex) nature, they can ultimately lead to risk reduction, more stability and even new cross-border business opportunities by introducing third country and passporting regimes.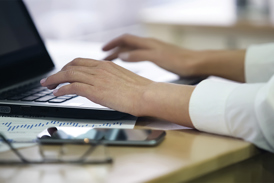 We are happy to keep you fully up to date within this fast paced world. We therefore invite you to read our brochures, newsletters, newsflashes and keep an eye out for our future events!
Digital transformation is all about using the latest technology to improve your business model. Digital technology creates new business opportunities which in turn creates a whole new range of tax and legal challenges such as contracting, data protec
01-02-2023
The CPC Network recently conducted a "sweep" screening of 399 online retail websites.
ESG & Sustainable Investment
Sustainability is becoming an increasingly important factor in the decisions of investors, companies, consumers, shareholders and policy- and lawmakers. The broadly supported awareness for the Environmental Social and Governance ('ESG') objectives is
06-02-2023
Delighted to have advised Green and Durable Group on its acquisition of a majority interest in the Zonnemarkt Groep.
In recent years tax authorities have placed more emphasis on combatting the use of abusive and aggressive tax structures by companies operating across borders, to ensure fair taxation.
The European Commission recently issued a new proposal (ATAD 3)
02-02-2023
Recently, the European Parliament (EP) almost unanimously adopted an opinion suggesting changes to the draft anti-shell Directive (ATAD3).
Full-service support
You can count on our assistance for:
guidance and advice on the impact of current and future legislation on, for example, market access, development of products, services, and business operations
the preparation and filing of license applications, notifications, and registrations with financial regulatory supervisors
advice on and structuring of the regulatory aspects of acquisitions and other transactions in the financial sector
guidance and assistance in respect of investigations by supervisory bodies
drafting and review of internal and client documentation
Supporting your projects
Designing a project to implement regulatory change or analyse the scope of implementation can be a challenge. By making us part of the project team or introducing us as a subject-matter escalation point, we can provide the appropriate legal support. You will then benefit from our firm-wide experience and expertise in our home markets in the Netherlands, Belgium, Luxembourg and Switzerland and the understanding of nuances in each jurisdiction.