Family Owned Business & Private Wealth
Do you own a family business? Are you an entrepreneur? Or maybe a high net worth individual? If so, you no doubt face complex tax and legal regulations, both at home and abroad. Not just related to your business, but also to your personal (family) wealth.
You may well be wondering if your tax and legal position in business and in personal affairs is up to date and optimal. Or perhaps you have questions on how to ensure a smooth transfer of your (family-owned) company to the next generation, without disrupting the continuity of the business. Or maybe you want to make a difference for a particular (local) charity you feel involved with?
These are not just questions that should be answered on the basis of business considerations only: family values, emotion and personal interests also play an important role and must therefore be involved in any considerations.
More than 100 years of experience
We are unique because of the fully-integrated collaboration between tax advisers, civil law notaries and lawyers. Your questions are considered and addressed from various perspectives. You can also draw on specialist tax and legal knowledge of the rules in our four home markets (the Netherlands, Belgium, Luxembourg and Switzerland) and you can draw on our global network.
We have more than 100 years of experience in the industry and we are genuinely interested in our clients. This allows us to efficiently transform your complex tax and legal issues into pragmatic solutions. We aim to build long-term client relationships founded on mutual trust (trusted adviser).
Personal and pragmatic approach
Our Family Owned Business & Private Wealth department would be delighted to offer you tailored, personal advice. We take a co-operative and forward-thinking approach, anticipating social dynamics, and help you to make the right choices. This also applies to our services for family offices, private bankers, (family) foundations and (family) trusts.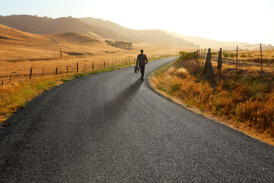 'What can you expect from us?'
This publication provides you with ten examples set out what you can expect from us: information about developments and our specialised department that focusses on the needs of (international) family-owned businesses, entrepreneurs and high net worth individuals.
We are happy to keep you fully up to date within this fast paced world. We therefore invite you to read our brochures, newsletters, newsflashes and keep an eye out for our future events!