Transfer Pricing
Today, transfer pricing is one of the main tax issues faced by groups. Whether your business is a high-growth start-up or an established multinational, you need to comply with transfer pricing rules. This means that you need to have transfer pricing documentation available based on which tax authorities can assess how conditions were determined and whether they reflect market circumstances.
The focus on transfer pricing has sharpened due to current developments within the OECD, the European Union and local jurisdictions. We see increasing numbers of countries implementing stringent transfer pricing documentation requirements. At the same time, businesses show concern with tax authorities vigilantly enforcing these new requirements in their quest for a larger share of the profits.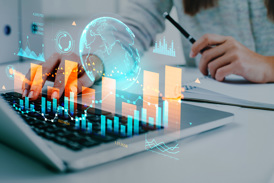 Talking Transfer Pricing webinar series
Our Transfer Pricing experts organise a series of webinars 'Talking Transfer Pricing (TP)' to update clients on the latest TP developments.
Implementing Pillar One & Pillar Two
To adapt international tax rules to an increasingly digitalised economy, the OECD/G20 Inclusive Framework proposes a two-pillar overhaul of the existing system as from 2023/2024. Tax directors and their teams can already model the impact and assess o
31-05-2023
This is our latest Snippet on when Pillar 2 could have an impact on US MNEs.