Real Estate
Thanks to our dedicated team with many years of (multidisciplinary) real estate expertise we are always on top of market trends and new legislation. Whether it concerns construction, project development, real estate transactions, asset management or real estate funds and platforms; our advisers know what your business is dealing with and will assist you to achieve your goals and business objectives.
Sustainability increasingly more important

Following from both national and EU law, such as the Energy Efficiency Directive, stricter requirements apply in respect of new building energy consumption, usage, maintenance and multi-functionality. Combined with higher market standards and energy transition, this leads to growing interest in the redevelopment or transformation of existing buildings.
Stricter European climate legislation and a clear definition of Environmental Social and Governance factors (ESG) will dictate whether there is appetite for a development product. Real estate investors adapting quickly to the new requirements, will have access to more capital. With supply of new real estate being scarce, vacancy rates are slowing down, rents are higher and discount interest rates are decreasing.
As with all alternative investment funds, real estate funds show an increasing focus on the ESG effects of investments. It is therefore vital that real estate funds make sustainable investments when they are marketed as such. For this to happen, the European legislator has, among other things, implemented the Sustainable Finance Disclosure Regulation (SFDR). Read more on ESG.
As of 2023, the Environmental and Planning Act is expected to enter into effect, introducing a new reality for development regulations. This act revises the rules on zoning plans, environmental activities and permits. It will undoubtedly lead to administrative complexities – especially if municipalities are not ready to implement the new regulations.
Podcast
Tackling
How ESG contributes to sustainable investment futures
How ESG & corporate purpose contribute to a sustainable investment future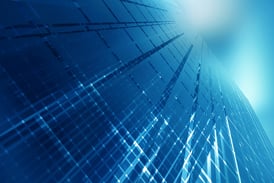 Stay up to date on recent developments
Subscribe to our e-mail newsletter to stay up to date on recent developments in real estate, that are relevant to you and your organisation.
Tax related trends: ATAD3 and Pillar Two

Under the proposed ATAD3 EU Directive, European entities with insufficient substance or a European entity largely (>60%) holding foreign real estate, will qualify as a 'shell', potentially resulting in adverse tax consequences. The legislation becomes effective in 2024, with a two-year review period and will be applicable to both new and existing structures. Read more on ATAD3.
It is expected that Pillar Two will come into force as per 2023. Groups with a turnover exceeding the EUR 750 million threshold will become subject to a minimum effective tax rate of 15%. As it stands, Investment Funds or Real Estate Investments Vehicles that function as an Ultimate Parent Entity classify as excluded entities and are therefore not subject to Pillar Two. However, a lot remains uncertain and future restructuring options may be limited, given the ambitious timeline for implementation. Read more on Pillar Two.
To align with international standards, the Dutch government announced an overhaul of the tax classification rules for Dutch and foreign entities. While it remains unclear when the new rules will become effective, the legislative proposal is scheduled for the third quarter 2023. Read more on this trend.
Changing housing needs & requirements

Prompted by the low availability of large-scale new build projects and propositions from developers, (institutional) investors are showing an increasing appetite for turnkey transactions with forward funding. In the residential market in particular, this is happening by means of share deals. Increasing interest can also be seen in housing, particularly for senior citizens and with healthcare provision. At the same time, there is a high demand for logistic centres and data centres.
Due to the limited availability of (social and mid-market) housing in the Netherlands, national and local governments are limiting the freedom to buy and let houses. One increasingly active restriction is the 'buy-to-let' prohibition, where it is – in short – prohibited to buy a house in a certain category or price range for the purpose of letting it to another party.
Additionally, municipalities often require a minimum amount or percentage of social or mid-market housing in housing unit developments, in exchange for cooperation or approval.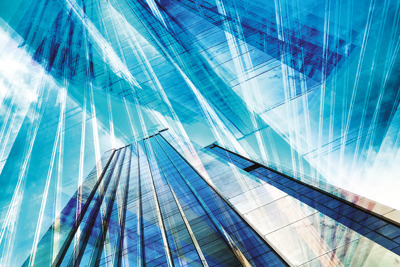 Book "Investing in real estate in the Netherlands"
This book provides foreign companies that invest in Dutch real estate with an understanding of the main legal and tax issues that may arise during such an investment. A (free) hard or soft copy of the book can be requested.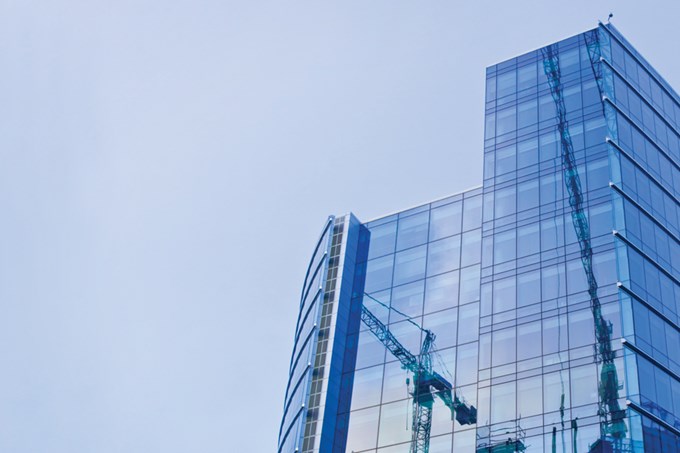 Book "Project development & construction in the Netherlands"
Adequate advice on real estate projects requires input from and good coordination between lawyers, tax advisers and civil-law notaries. Therefore, our new publication offers a handy and useable overview of the most important legal and tax aspects.
Ahead of the game in real estate: we can support you in realising your ambitions
Our firm is known for its integrated law and tax advice. We are used to working together and approaching projects in a multidisciplinary way. Being able to assist our clients both on legal and tax matters, we provide our clients with first class service and smart solutions at a one stop shop.
For many years this formula has proven to be a success, which is demonstrated by our steady client base and is evidenced by our continuous tier 1 rankings in various legal guides as well.
Project timelines at Loyens & Loeff are short, thanks to the number of specialists and the amount of expertise and experience within our firm. It is in our nature to get things done efficiently. Once a new project arises, lots of things must happen all at once. Due to the size of our (multidisciplinary) team, things never stand still and if necessary, we can scale up quickly.
Climate responsibility – and more broadly ESG – is of increased importance, also for real estate investors, financiers and occupiers. Our real estate experts are aware of all sorts of (EU) regulations and assist many clients in their ambition to improve the sustainability of existing assets or building new future proof assets.
As an example, we are the market leader in the development of roof solar projects on logistic properties. Our advice includes tax arrangements and cooperation with Energy Service Companies (ESCo's) and energy suppliers, e.g., for underground thermal energy storage.
Thanks to our many years of experience, we are ahead of the game. We know what is going on, often before others do. This enables us to identify business opportunities for our clients at an early stage.
With a vast track record in inner-city development, including high-rise and mixed-use projects, we know the ins and outs of these projects. They often require specific regulation, municipality guidelines and agreements. Handling these complexities and challenges is day to day business for us and the many parties we work with.