Pimm Sünnen
Associate - Attorney at Law
Pimm Sünnen, attorney at law, is a member of the Competition & Regulatory practice group. He primarily focuses on general (procedural) administrative law and environmental law. Pimm is also a member of the Real Estate and Energy Team.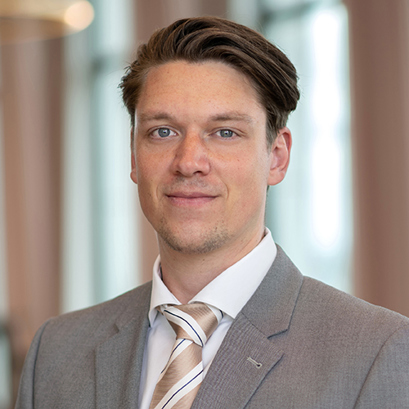 Amsterdam
Dutch, English, German, Spanish
Pimm Sünnen specializes in Dutch (procedural) regulatory matters, with a focus on areas of environmental law and real estate and energy. He advises and litigates on behalf of project developers, (institutional) real estate investors, as well as for (local) governments, large enterprises and (heavy) industrial- and energy companies on public law issues.
Memberships
Dutch Bar Association, 2021
Qualifications
LL.M. Constitutional and Administrative Law, Utrecht University, 2020
LL.B. Dutch Law, Maastricht University, 2019