Lauren Silva Costa
Associate - Tax Adviser
Lauren Costa, tax lawyer, is a member of the International Tax Services practice group in our Amsterdam office. She focuses on European Law and international transfer pricing. She is also a member of the Region Team Latin America and the Country Desk Germany.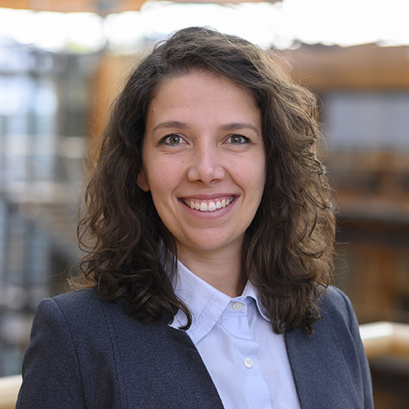 Amsterdam
Dutch, English, German, Spanish, Portuguese
Lauren specialises in international corporate and financial (re-)structuring, transfer pricing, including BAPAs, and IP structures. In relation to the BEPS project she is specifically knowledgeable on actions 8-10 (Financial Transactions) and action 13 (Country-by-Country reporting and transfer pricing documentation). She has been a member of the Transfer Pricing team since 2014.
Memberships
Dutch Bar Association, 2016
Portuguese Bar Association, 2014
Brazilian Bar Association, 2009
Qualifications
Transfer Pricing Course, Universidade Catolica Portuguesa (Lisbon, Portugal), 2014
Master's in European and International Law, Leibniz Universität Hannover (Hannover, Germany), Magna cum Laude, 2014
Erasmus in European and International Law, Universidade de Lisboa, (Lisbon, Portugal), 2013
Specialization Public Law, ESMAFE (Porto Alegre, Brazil), 2012
Bachelor of Laws, PUCRS (Porto Alegre, Brazil), 2012
Specialization Labour and Procedure Law, Verbo Juridico (Porto Alegre, Brazil), 2010