Dennis Schäfer
Senior Associate - Tax Adviser
Dennis Schäfer is a tax adviser in our Investment Management group in our Amsterdam office. His work focusses on investment funds, both from a manager's and investor's perspective, real estate investments and international taxation.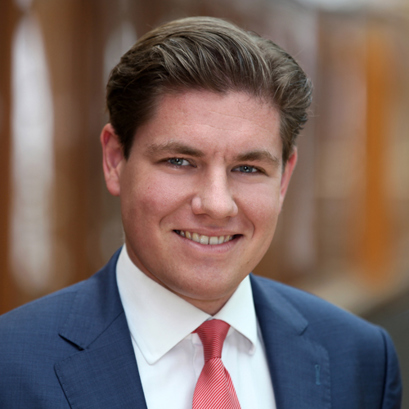 Amsterdam
Dutch, English, German
His work in international taxation includes fund formation and fund structuring, deal structuring and other cross-border transactions.
In addition, he focusses on the issues of a post-BEPS world, such as taxation of the digitalising economy, exchange of information and the multilateral instrument (MLI).
He is a member of the Dutch Association of Tax Advisers (NOB) and the International Fiscal Association (IFA). Dennis was previously based in our Dubai office (February – June 2016) and Singapore office (June 2016 – July 2018).
Qualifications
Tax law, Maastricht University, 2012